In the midst of Saturday night's Sugar Grove plane crash that regretfully claimed the lives of two Florida men, stood the remnants of a large hawk. Phoenix, as she is now known, is believed to be a female Red-tailed Hawk that miraculously survived the fireball which engulfed her while she was sleeping in a tree near the crash site.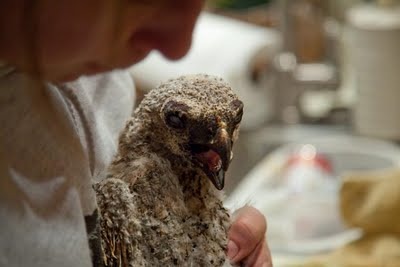 Burned beyond positive species identification, Phoenix was recovered by Kane County Animal Control and was promptly transferred to Flint Creek Wildlife for emergency care. Since that time four nights ago, she has been receiving around-the-clock care for her injuries.
She has demonstrated an inspiring spirit and resilience. Although her recovery time will be long, Phoenix stands a good chance of making a full recovery and being released back to the wild to soar once again.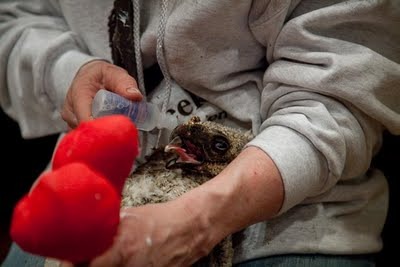 Please keep her in your thoughts and visit our website at https://www.flintcreekwildlife.org/ if you are able to contribute to help offset the costs of her care.
Our sincerest appreciation to Kane County Animal Control and the sheriff's deputy who first spotted Phoenix standing in the snow near the plane wreckage.