Flint Creek Wildlife Rehabilitation's FAQ
General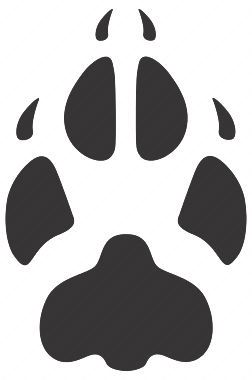 What Is Wildlife Rehabilitation?
Wildlife rehabilitation is the care of injured and orphaned wildlife by providing medical care, food, and housing while taking precautions to minimize the animals' stress and maintain animals in their natural wild state so that they can appropriately be released back to the wild once they are able to survive on their own. For more information, visit the What is Rehabilitation? page on our website.
Our hours vary by location. Our Northerly Island facility accepts animals between 8:30 AM and 10:30 AM, seven days per week but is closed major holidays and selected other days (please see our Locations and Hours page for more information). Our Barrington facility accepts animals by appointment between the hours of 9:00 AM and 6:00 PM 365 days per year. We generally return phone calls between the hours of 8:00 AM and 6:00 PM. We make exceptions to our normal hours for emergencies whenever possible. Although we do provide 24-hour care for critical patients, we focus strictly on animal care and emergencies during these non-peak hours.
What Is the Phone Number for the Downtown Location?
Why Isn't Anyone Answering the Phone?
Because of limited resources, we do not have dedicated phone staff. As a result, if we are working on an animal or handling another call, we cannot answer your call. The best and fastest thing to do is to follow the prompts and leave a message so that we can return your call.
What Is the Difference Between a State and Federally Permitted Wildlife Rehabilitator?
Wildlife rehabilitators have permits from state and/or federal governments that allow them to accept and treat animals and that regulate their work. The rehabilitation of mammals, reptiles, and amphibians is regulated at a state level while the rehabilitation of birds is regulated at a federal level.
In Illinois, a wildlife rehabilitator that possesses a standard state permit can accept native wild mammals excluding skunks, bats and white-tailed deer, reptiles and amphibians, excluding endangered and threatened species. It is illegal in the state of Illinois to rehabilitate skunks and bats, so they are excluded from all Illinois wildlife permits. A small number of wildlife rehabilitators are permitted to rehabilitate white-tailed deer. No wildlife rehabilitator can accept endangered and threatened species unless they also have an Endangered and Threatened Species Permit.
In order to accept wild birds, a wildlife rehabilitator must also possess a federal wildlife rehabilitation permit as issued by the U.S. Fish and Wildlife Service. Approximately 20% of wildlife rehabilitators in Illinois are permitted for birds and mammals. Again, wildlife rehabilitators must possess state, federal, and endangered and threatened species permits to rehabilitate endangered or threatened bird species.
There are three species of birds that are exempt from all permit requirements—Pigeons, House Sparrows, and European Starlings. Although a non-permitted person could technically try to rehabilitate these species, we still recommend getting them to a wildlife rehabilitator so that you give the animal the best possible chance of survival. It is also important to note that Illinois has over 20 types of sparrows protected by federal law that, to the untrained eye, could be mistaken for a House Sparrow.
What Permits Does Flint Creek Wildlife Have?
Flint Creek Wildlife has a state wildlife rehabilitation permit including a permit for White-tailed Deer, a federal wildlife rehabilitation permit, an endangered and threatened species permit, salvage permits, and education permits that allow us to possess both live and dead birds and their parts for educational purposes.
Donations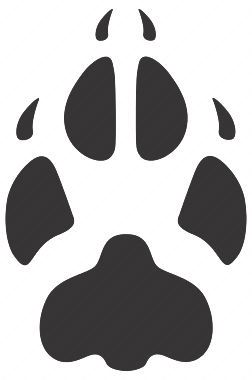 How Do I Make a Donation?
We accept monetary donations the following ways:
We also accept donations of goods or services; please call us at (847) 842-8000 to make arrangements.
THANK YOU!
Is My Donation Tax-Deductible?
Yes. Flint Creek Wildlife is a 501(c)3 organization so your donation is tax-deductible as permitted under IRS regulations.
Will You Send Me a Donation Receipt?
We send donation receipts for donations of $20 or more or by request. Gift acknowledgments are sent via email, so please provide an email address when requesting a donation receipt.
How Do I Schedule Recurring Donations?
You may schedule recurring credit card donations on our website or by phoning us at (847) 842-8000, providing your credit card information and the amount and frequency you wish to donate.
Where Can I Drop off Donated Items from Your Wish List?
Donated small items from our wish list can be dropped off at our Northerly Island location during normal business hours or at our Barrington facility by appointment only. Smaller items can also be shipped to us at:
Flint Creek Wildlife Rehabilitation
117 S. Cook St. #145
Barrington, IL 60010
If you are interested in donating large, bulky items from our wish list or used automobiles, please send an email to [email protected].
Thank you.
Absolutely! Please visit the Support Us section of our website to start the process.
What if I Want to Raise Money for Flint Creek Wildlife?
We would be grateful if you would have a fundraiser at your school, youth group, church, or organization for us! You can also set up a fundraising page through First Giving that will allow you to easily fundraise and take credit cards. If you want to set up a First Giving fundraising page, go to the Donate page on our website to learn more.
How Can I Leave Money to Flint Creek Wildlife in My Will?
Simply name Flint Creek Wildlife Rehabilitation in your will. We are a registered corporation in Illinois and a 501(c)3 organization. Our EIN # is 02-0710988.
Volunteer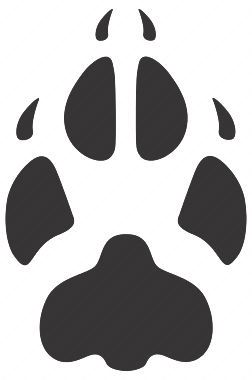 YES, YES, YES!! We are an all-volunteer organization that depends on volunteers for all aspects of operations. We couldn't help a single animal or educate a single person without our volunteers.
How Can I Become a Volunteer?
The process starts by completing our Volunteer Application, which is in the Volunteer section of our website. We will review your completed application and determine the best fit between your areas of interest and your availability and our current needs. We will then contact you regarding volunteer roles that fit both of our needs.
What Type of Volunteers Do You Need?
We use volunteers for everything from running errands, transporting animals, cleaning cages, rescuing animals, and triaging at our downtown facility to handling raptors at education programs. Openings and specific positions we are trying to fill vary over time.
Do I Need to Have Wildlife Experience to Become a Volunteer?
No. Wildlife experience is not a prerequisite for volunteering. Most of our volunteers started with no wildlife experience and grew and developed their expertise over time. We also provide training to volunteers in areas specific to their volunteer role.
How Many Hours a Week Do I Need to Volunteer?
The number of hours required of a volunteer depends on the actual volunteer position. Some positions require one full day per week, some require a couple of hours one day per week, and for others, we place you on a call list and contact you when we have a specific need. It is best if you can commit at least a couple of hours per week on a consistent basis.
Can My Son or Daughter Volunteer?
It depends on your son's or daughter's age. All of our on-site volunteer positions require a minimum age of 18 years. The minimum age for downtown rescue and recovery volunteers is 14 if accompanied by their parent. Certain sewing and construction projects can be completed off-site and younger children may be eligible to volunteer in those capacities.
How Can I Work with the Animals?
New volunteers do not generally fill animal care positions unless they have wildlife or veterinary experience. Volunteers that assist in an animal care capacity are our more experienced volunteers who have grown and developed their knowledge and skills over time.
How Do I Become a Raptor Handler?
Raptor handlers must have successfully completed Flint Creek Wildlife's Raptor Internship or must have at least two years of raptor handling experience at another wildlife center and successfully demonstrate their handling skills.
How Do I Schedule an Education Program?
Complete the Education Program Booking Form. The form requests information that includes your location, preferred dates, age of children (if applicable), number of estimated attendees, and program duration as well as your contact information. We can then quote you a fee and send you a Program Confirmation Form. To book the program, you sign the Program Confirmation Form and return it to us. We save the date for you once we receive the signed Program Confirmation Form.
How Long Do Your Educational Programs Last?
Our programs are tailored to fit your needs. Most of our formal public education programs run between 30 minutes and 2 hours. We also offer informal programs whereby we are stationed at a fixed location and people circulate to us. The latter format works well for festivals, open houses, receptions, etc. These informal programs can be virtually any duration.
How Long of a Program Should I Schedule?
The recommended program duration depends on the age of the audience and whether the program includes related activities such as a nature hike or owl pellet dissection. Programs without related activities are generally limited to between 30 minutes and 1 hour. We can recommend a duration once we know the age of the audience.
Do You Use Live Animals in Your Education Programs?
We have more than 20 non-releasable birds of prey that are part of our education team as well as a non-releasable American White Pelican. We do not currently have any mammals as part of our education program.
How Many Birds Will You Bring to Our Program?
The number of birds depends on the format of the program (formal v. informal) and its duration. For formal programs, a good general rule of thumb is 15–20 minutes per bird.
Can We Come to Your Location for an Education Program?
We do not presently offer education programs for the general public where groups come to our location. We can bring our educational animals to your location for a program.
How Much Do Your Education Programs Cost?
The fees for our education programs vary. We will quote you a program fee once we understand more details about your requirements.
Why Do You Charge for Education Programs?
Education programs provide us with revenue that allows us to continue operations and helps us pay the costs associated with caring for our educational birds.
Training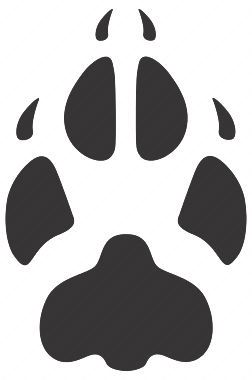 When Do You Offer the Raptor Internship?
The Raptor Internship is offered once each year and generally starts the first week in January.
Can I Take the Animal Control Officer/Police Officer Wildlife Training Class?
Only if you currently work as an Animal Control Officer, Police Officer, or Community Service Officer.
Rehabilitation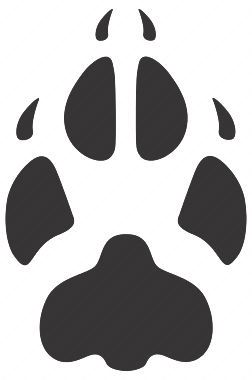 What Animals Do You Accept?
We accept all species of wild birds, reptiles and amphibians, and all wild mammals except skunks, bats, and raccoons. We never accept domestic animals such as dogs, cats, pet turtles, or pet birds. We do not accept farm animals such as chickens.
Do You Accept Non-native Bird Species?
Yes. We accept all species of wild birds including non-native Pigeons, House Sparrows, and European Starlings.
Yes. We have incubators and will incubate viable eggs until they hatch and then raise the hatchling birds until they can be released back into the wild.
Why Don't You Accept Skunks, Bats, and Raccoons?
It is illegal under Illinois law to rehabilitate skunks and bats because they are considered to be rabies-vector species. We do not rehabilitate raccoons because we would have to dedicate everything from critical care incubators to intermediate care cages to large outdoor cages solely to that one species in order to prevent the possible spread of disease from raccoons to other wildlife species in our care. Because we treat a large number of animals with limited financial resources, we must be able to flex caging between species rather than dedicate significant financial resources to one particular species. Not treating raccoons, therefore, allows us to treat a greater number of animals than if we had to dedicate cages to one particular species.
Why Do You Say that I Shouldn't Feed the Animal?
There are many reasons why we instruct you not to feed the animal in your care. First and most importantly, you are not trained how to safely feed the animal. Many people that rescue baby animals try to feed them and end up killing them or severely compromising them instead. It takes training, experience, and the right equipment to learn how to correctly feed a baby bird, squirrel, or other baby animals. It takes knowledge of the proper formulas, temperatures, and feeding techniques. You cannot buy the proper equipment at your local pet store—that equipment is made for much larger animals like puppies and kittens and using that equipment would make it extremely difficult for anyone to safely feed a baby squirrel, bunny or bird. In fact, we find that over 80% of orphaned animals that were fed by their rescuers arrive at Flint Creek Wildlife with aspiration pneumonia. Many animals that would have survived if the temporary caregiver simply did not feed them cannot be saved only because the rescuer fed them first.
Second, even if you found an adult animal, you should never put food in its mouth. Injured adult animals can be aspirated just like orphaned babies can be aspirated. Further, the priority with an injured adult animal should be to get its injuries addressed by a licensed wildlife rehabilitator.
Third, feeding an emaciated animal can actually kill it. When an animal is emaciated, its gastrointestinal system stops functioning. Feeding an animal in this condition can result in its death. Feathers and fur hide starvation quite well, so please don't think that you can simply tell if the animal is starving by looking at it.
Fourth, feeding the wrong diet can compromise or kill an animal. Some wild animals have extremely delicate gastrointestinal systems that can be disrupted by incorrect diet. Even the incorrect diet can cause major problems if fed at the wrong temperature.
We will give you temporary care instructions once we assess your animal and set an appointment. Under certain circumstances, we might give you instructions to offer the animal food free-choice, but we will be very specific regarding what food, how much, and in what size container/bowl. Please NEVER offer the animal food and water without specific instructions from us to do so...
A drop of water isn't enough to help an animal but it is enough to kill an animal.
Why Do You Require Appointments to Bring in an Animal?
Because Flint Creek Wildlife is funded through donations, we cannot afford administrative help and do not have resources dedicated strictly to admitting new patients. As a result and in order to provide the best possible level of care to every animal we admit, we schedule appointments around our existing patients' feeding and medication schedules. Many of our patients require feeding and medicating on rigid around-the-clock schedules and failure to adhere to these schedules could negatively impact their survival. If we allowed the public to bring in new patients any time they wished, then existing care schedules would be interrupted and the quality of animal care would deteriorate.
How Long Will I Have to Wait for an Appointment?
We know that you are anxious to get help for the injured or orphaned animal you found. When you call us for an appointment, we ask you questions in order to assess the condition of the animal. If we determine that the animal you found is truly an emergency and that waiting for the next available appointment will jeopardize its survival, then we will make every effort to get that animal in right away. Most animals, however, can wait for the next available appointment provided that you follow the short-term care instructions that we give you when you call us. Appointments are usually made for the same day or the following morning, depending on what time of day you call.
How Much Should I Donate When I Bring an Animal?
We appreciate if you make a donation when you bring us an animal for care. The amount you donate is really up to you and based on what you can afford, but please make at least a $50 donation if you are able. We do require a minimum $50 donation if your dog or cat was the primary cause of the animal's injury since we feel that we shouldn't be burdened with medical and other costs caused directly by your pet.
Please give generously and remember that our costs include more than just the costs of medical care, food, and housing for the duration of the animal's stay. See the Cost of Care section on our website for more details.
Can I Find out what Happens to the Animal?
Yes. When you bring us an animal for care, we give you an option to receive an update regarding the animal's final disposition. We do require that you make a minimum $25 donation towards the animal's care and have an email address in order to receive an update. Updates are sent out as quickly as possible after the animal is no longer in our care but are sometimes delayed due to resource constraints.
Due to our limited resources, we do not provide periodic updates, nor do we respond to update requests made via phone, text or email. We simply must focus our resources on providing the best possible care to the animals and helping as many animals as possible, which does not allow us to provide more frequent feedback.
What Does Final Disposition Mean?
Final disposition means that the animal is no longer in our care. In other words, final disposition means that the animal was either dead on arrival, has died, has been euthanized, has been released, or has been transferred to a permanent education program because it was non-releasable. If you bring us an egg, final dispositions are as follows:
DOA - the egg wasn't viable
Dead - the egg hatched but the bird either died during the hatching process or afterward
Released - the egg hatched, we raised the bird, and the bird was released
Can I Keep the Animal I Found?
No. Wildlife is protected by state and federal laws that make it illegal to care for or keep wild animals without appropriate permits. It is also in the animal's best interest to get it to a licensed wildlife rehabilitator as quickly as possible. Licensed wildlife rehabilitators can address the animal's nutritional requirements, can provide medical care for injuries, and can ensure that the animal is raised to be wild so that it can be released one day. Veterinarians cannot legally treat wildlife for you, so the only way to get medical help for injured wildlife is to bring it to a licensed wildlife rehabilitator. Wildlife rehabilitators also know how to properly and safely feed baby animals to prevent aspiration pneumonia, which is one of the leading causes of death of baby animals that were first fed by their rescuers.
No. We do not allow people to visit any animals that are at Flint Creek Wildlife for rehabilitation. Not only is it illegal to show an animal in rehabilitation to the public, but it is also not in the animal's best interest. An injured animal in rehabilitation is already physically compromised by its injury and it is already stressed by being in a captive rehabilitation setting. Allowing visitors would compound the animal's stress and could negatively impact its survival. Orphaned baby animals haven't yet learned to be afraid of people but exposure to people could result in the animal becoming habituated to humans or imprinted on humans, which could prevent the animal from being releasable or able to survive in the wild.
Can You Send Me Photos of the Animal?
No. While we wish we had the resources to send photos of animals in our care, our limited resources prevent us from promising to photograph specific animals. We often post photos of animals in our care on our Facebook page and we also post certain release photos in our website's photo gallery, but we cannot promise that we will do this for your specific animal.
Where Will the Animal be Released?
The general rule is that we release adult animals back to their original territory and we release young animals at release sites with appropriate habitat. Young animals are usually raised and released in groups—either with siblings or individuals of the same or similar species. As an example, if we admit a group of four tree squirrels, the four squirrels are released together and may also be released with other squirrels of similar age with whom they have been raised. If we admit a single tree squirrel, it will be released with other tree squirrels with which it was raised.
Will the Animal Be Euthanized?
We will make the best decision for the animal you bring us. Our goal is always to save the animal and release it back to the wild; however, we will humanely euthanize animals that have no chance of survival in order to eliminate needless suffering. We will also euthanize animals that could not achieve a reasonable quality of life in captivity. Please know that when you bring us an animal, euthanasia is never a choice of convenience but only selected when we feel it's in the animal's best interest.