Inconvenienced by finding an injured bird, I explained that doing the right thing usually isn't convenient. Although she appeared to acquiesce and actually scheduled an appointment to bring in the injured bird, she was a no-show.
Fortunately for Flint Creek Wildlife and the thousands of animals whose lives we help save every year, our volunteers rise above the muck. They do what's right, placing their own personal interests and desires on hold to help us advance our mission of Saving Lives.
To that end, our volunteers rise above the muck every week – each helping in his or her own way.
In rising above the muck last week, our volunteers were also covered in muck. With more than 220 volunteer hours already into the Itasca location's flood cleanup, we still have more to accomplish. We would have liked to spend these 220 hours on education, rescue or advancing our long-term goal of Saving Lives…alas.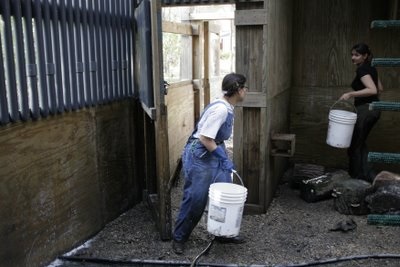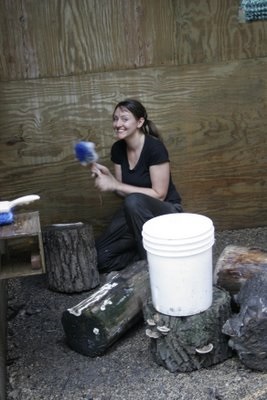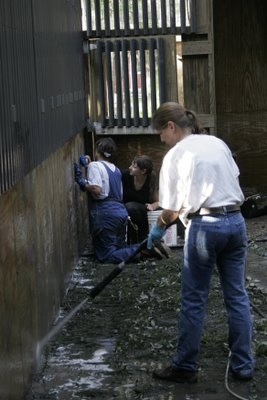 We've completed the cleaning and disinfecting of 14 outdoor enclosures. We have 4 more to go. Turning to the most important issue, we've still not lost any patient lives from the flood. One Canada Goose has respiratory issues and we are treating him with antibiotics.