Meepy, our educational Barred Owl, experienced her first Oktoberfest this evening. The Village of Itasca held a Business Appreciation Night to start their Inaugural Oktoberfest which runs this weekend Friday Sept 19 from 5-11 and Saturday Sept 20 from 3-midnight. In Meepy's humble opinion it will be one fun party. She was a little concerned over Police Chief Heher's hat (pictured below).
Meepy made quite a few new friends and found that she really enjoyed the Bavarian Music. Meepy's only regret was that her handler, Dawn, wouldn't let her enjoy some fine German Pilsner. Something about not drinking and flying… go figure… disclaimer: no alcohol or german food was or should be fed to any wild or domestic animal.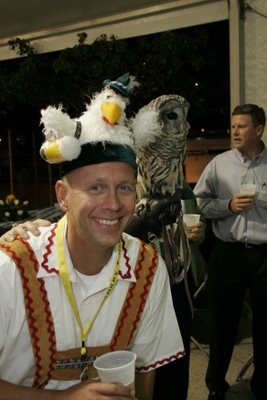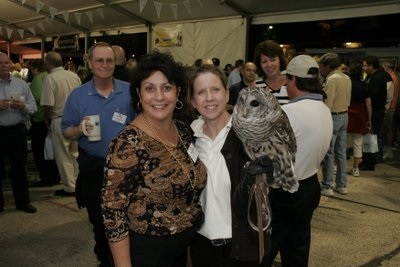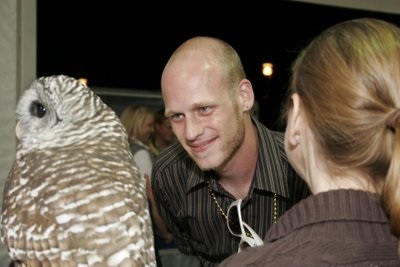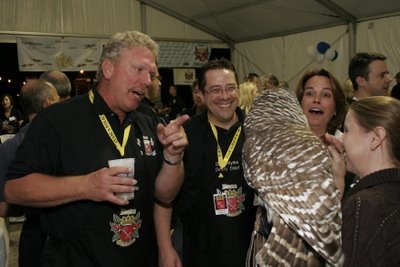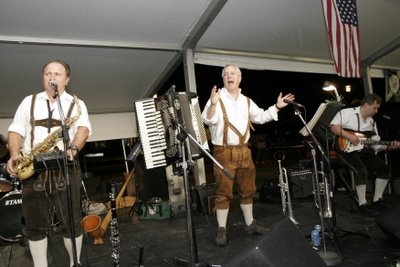 The event was outstanding, with over 700 people attending and enjoying the great food, music and beer. It was nice to see so many smiling faces. So if your looking for something to do this weekend and you want to forget about the ridiculous amount of rain last weekend brought, stop by the Itasca Oktoberfest I'm sure you won't be disappointed. Here is the link to more information.
Gute Nacht!!