Today is the second anniversary of Flint Creek Wildlife's bird hospital at Northerly Island. Our sincere thanks to the Chicago Park District for donating the space for our bird hospital, the City of Chicago for its ongoing support of our work, Chicago Animal Care and Control for being such exceptional partners, other fine Chicago organizations like the Lincoln Park Zoo, the Grant Park Conservancy, the Field Museum and the Shedd Aquarium for supporting our work and last BUT NOT LEAST our wonderful volunteers! We'd also like to thank three individuals whose hard work and vision were instrumental in advancing the initial concept of a bird hospital – Bob O'Neill, Robbie Hunsinger and Maddy Fields-Gollogly.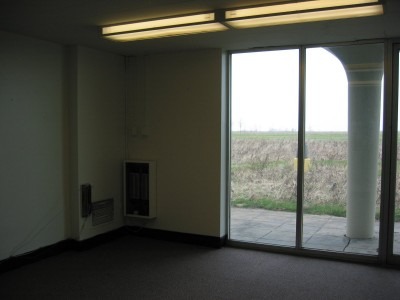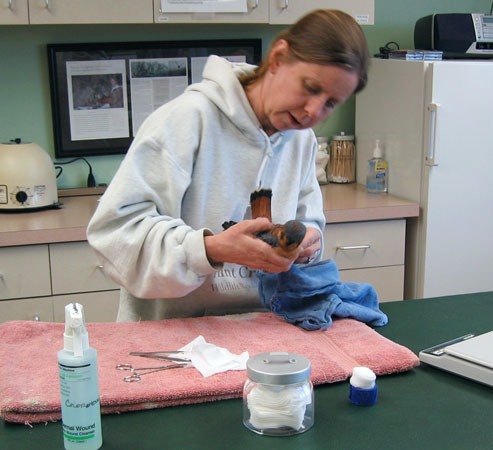 We started with two bare rooms (see photo left) and today have a fully functional triage center that saves the lives of 90% of the birds that are admitted. We have come far and with your support we will continue to grow. Looking back, it's amazing what we've accomplished in two short years:
Created triage center capable of treating over 1,000 birds annually (see photo below).
In conjunction with the Chicago Park District, we've added new educational programming and bird walks at Northerly Island.
Established rescue and recovery teams that aid injured birds that collide with city buildings – in many sections of the city that never before had coverage.
Offer a variety of educational programs for local schools and organizations.
Work with Lincoln Park Zoo and the Field Museum to help injured Peregrine Falcons (managed under Mary Hennen's Field Museum Peregrine Project).
Provide tours of the bird hospital and an overview of migration in concert with educational programs offered by the Shedd Aquarium.
Implemented many, many internal improvements to deal with lots of phone calls and lots of data!
Partner with Chicago Animal Care and Control in many ways, including treating injured wildlife that arrives at their faclity and having them help us with transport of injured birds in the city.
Work with dowtown building managers and fine organizations like Birds and Buildings Forum to mitigate bird-collision risks and address procedures if birds collide with buildings.
Have improved bird survival rates dramatically as compared with when birds are transported to the suburbs for initial care.
Thanks to all of our supporters and volunteers for helping us save lives. We simply couldn't do it without you!
Dawn