05-11, a Red-tailed Hawk, and Junior, a Great Horned Owl, appeared at Itasca's National Night Out Event. Both birds were a big hit among the event's many attendees.
National Night Out focuses on crime and drug prevention. The Itasca Police Department, Itasca Fire Department, Health World and many other important groups were featured at the event.
I do regret to report that Junior Great Horned Owl was arrested at the event for illegal mouse trafficking. He was booked, printed, his mug shot taken, and he and his handler were put behind bars. Fortunately, we promptly made bail and were released.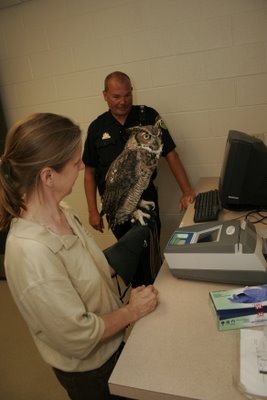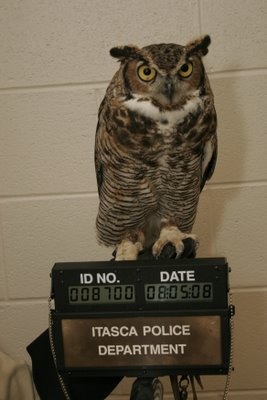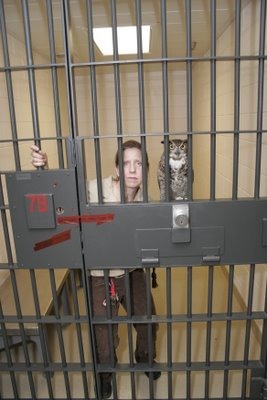 05-11 posed in an Itasca police car. We didn't let 05-11 drive the car despite her repeated requests.
All joking aside, we hope that you enjoy the pictures!
Signed,
One Handler Happy to be Out of Jail