Survival against extreme odds requires incredible courage and so we've named the Ring-billed Gull now safely in our care Courageous. Our participation in Courageous' story only began Thursday morning, but Courageous' fight for survival began sometime on Wednesday.
We don't know exactly when and we certainly don't know how Courageous became suspended in mid-air just behind Patricia's back yard on Chicago's near south side. More than two stories high, Courageous almost appeared to be floating in mid-air, suspended by a nearly invisible filament seeming from the heavens above.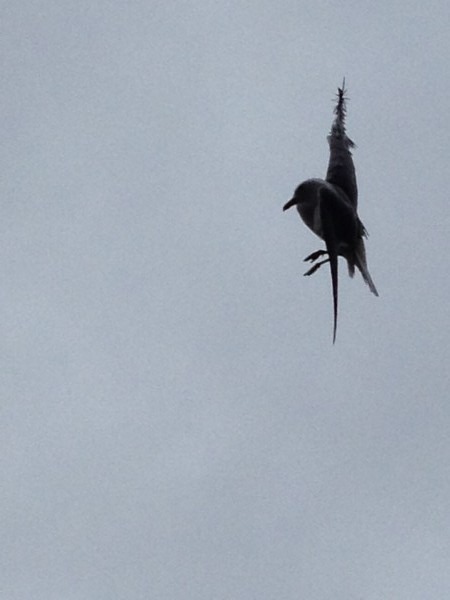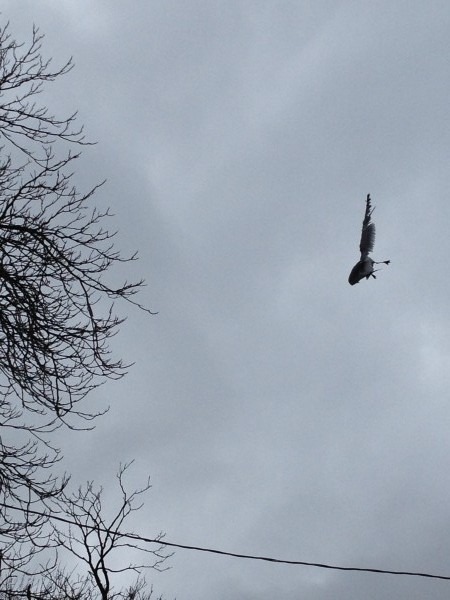 Dangling by a wing, Courageous was getting pounded by a horrible and relentless storm that included hail, several inches of rain that resulted in widespread flooding, lightening and 40 mile per hour wind gusts. Courageous flapped and struggled trying to free himself. When the weather allowed, the other gulls circled as if protecting their suffering friend. And the storm continued all throughout the night with poor Courageous hanging there fighting for life.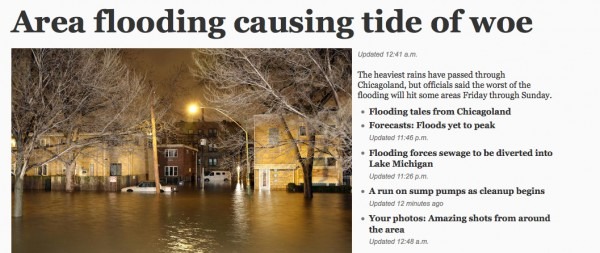 When the sun rose on Thursday, Patricia saw that Courageous was amazingly still alive. She and her sister-in-law Maretta resumed their mission that started Wednesday to find help for poor Courageous.
When Maretta first reached us, clearly skeptical that we would help, she asked me if I was just wasting her time asking all of these questions. I assured her that I wanted to help, but that I needed to understand the situation to know what would be involved in effectuating a rescue.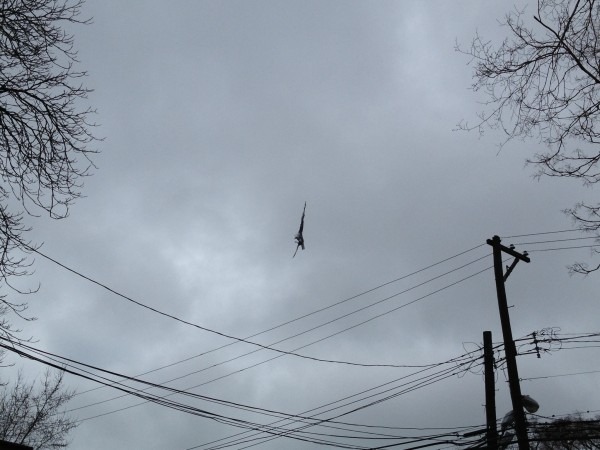 Once I understood the situation, I called our friends over at Chicago Animal Care and Control (CACC) and learned that Maretta and Patricia's efforts had already gotten Courageous' plight on CACC's radar. Flint Creek Wildlife's volunteer (extraordinaire) Barb met CACC's animal control officer over there….it was now about noon and Courageous had been dangling over 17 hours in nearly constant and sometimes treacherous rain. They quickly determined that additional help would be needed to free Courageous.
Next came Chicago's Division of Forestry armed with a boom truck that would potentially allow someone to get near Courageous. The site was challenging even with a boom truck due to a narrow alley and numerous high-tension lines. Finally, the truck positioned from the proper angle, the CACC officer was able to cut the filament suspending Courageous. It was 1:15 pm on Thursday – at least 18 hours, inches of rain, lightening strikes, hail and wind gusts after Courageous first started dangling. Barb left with Courageous heading back to Flint Creek Wildlife's Barrington location.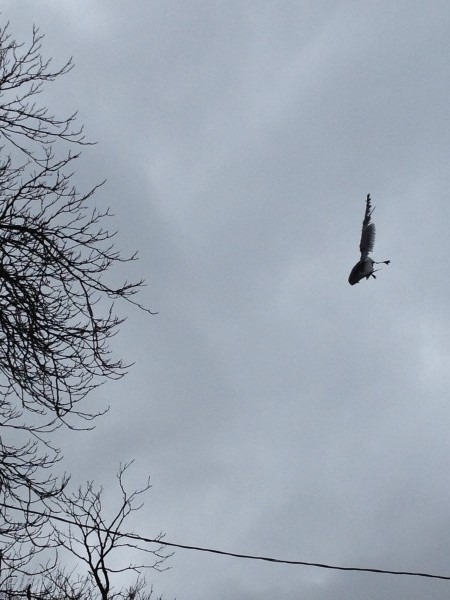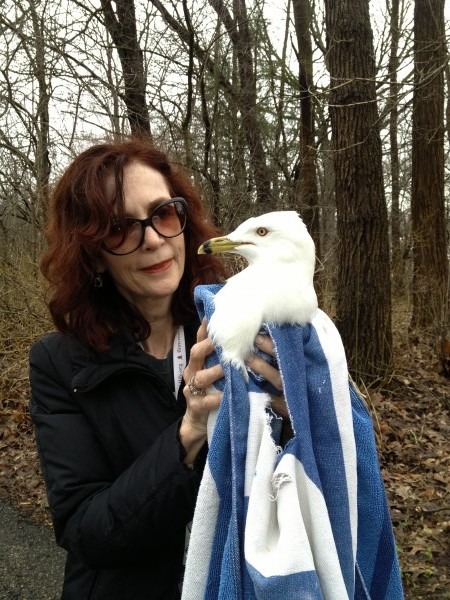 We were ready to work on Courageous when Barb arrived at Barrington. Expecting the worst after such a trauma, we hoped to find him alive. We found this resilient bird alert and possibly grateful. We expect him to make a full recovery.
Many thanks to Patricia and Maretta for not giving up, to Chicago Animal Care and Control and Chicago's Division of Forestry for the rescue and the resources, to Barb for everything she does to help Flint Creek Wildlife in our mission of Saving Lives and for being a super amazing volunteer, and to Courageous for inspiring us.
And to all – please remember that any fishing line left outside is extremely dangerous to birds!