This Horned Grebe, a small migratory water bird, hit a window in our great city and descended to the walkway below. Like Loons, Grebes are meant for diving not for walking on or taking off from dry land. Grounded, he sat waiting for help. A passerby picked him up and phoned our Northerly Island bird hospital.
We treated the Grebe for minor head trauma and returned him back to water once he recovered. Unaffected by the cold waters of Lake Michigan, he flapped happily.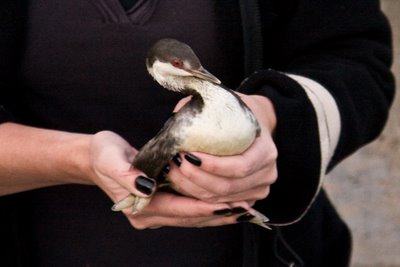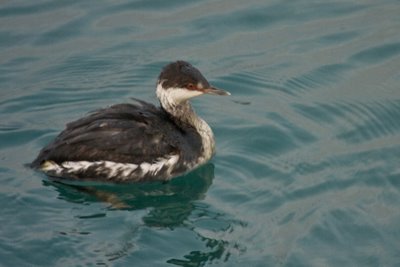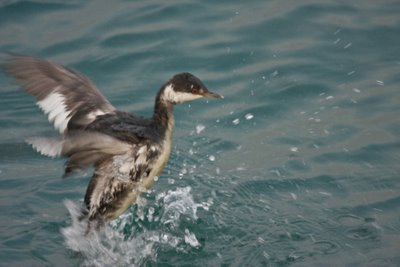 We imagine that he was on his way from his summer home in northwestern Canada headed towards his winter home in the southeastern United States.
Thank you, Bob Vogelzang, for taking photos of this release and for giving us permission to use them on our blog!